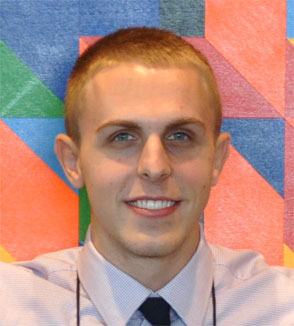 A Little Bit About Me
I was all of 6 years old when my family received our first personal computer. It was custom built by my uncle who is legally blind, yet he still had a passion for technology and worked through his disability. He showed me the intricacies of how a computer worked. I have always admired his positive attitude and quickly became interested with technology myself. At the age of 11, I began to run the audio-video projections at my local church by performing tasks such as showing PowerPoint slides during the songs and sermons.
It was not until I was 12 years old that I received my own computer. Prior to this point in time, I was always considered the "AV guy" in the family, but I had little experience with a computer beyond the basic essentials.
I began to cultivate these grand ideas of owning my own business running websites for a living at my ripe young age. Having an entrepreneurial spirit, I delved into web design books at the local bookstore. As time passed, I spent my days soaking up all of the information I could. Having a strong background in math, I have always enjoyed solving problems. I viewed technology as an avenue for channeling that desire.
Ultimately through my experiences, I have joined my passion for technology and for helping people to focus in the healthcare information technology field. I believe we have a vast amount of opportunities to improve on and technology can help take us there.
Life Outside of Technology
While growing up, I predominantly played sports as my leisure activity. I have enjoyed sports ranging from football to tennis. As a Tallahassee-native, I am naturally an avid Florida State fan as well. Playing sports from an early age has taught me the importance of teamwork. As Aristotle is quoted, "The whole is greater than the sum of its parts." Superstars alone do not win championships. They must have a team around them.
I have been blessed with many opportunities of working with hard-working, self-motivated and goal-oriented individuals who want to get the job done and do it the right way. In contrary to that, I have also had my share of experiences with those individuals that did not care to put forth the effort. These experiences have taught me that you will always have adversity along the way. It is how you react to these challenges that define you.